Monday - Friday
8:00 AM - 6:00 PM
Saturday
8:00 AM - 5:00 PM
If you're in the UK and need a self-drive van, reach out to SDVH. As a leading and reputable van hire provider in the UK, we offer a variety of vans suitable for personal and commercial purposes in Scotland. Our broad selection boasts distinct vehicles like Luton vans, tail lift vans, compact vans, and other speciality vehicles.
At SDVH, our primary focus is ensuring each client gets the ideal rental vehicle at a competitive rate in Scotland. Whether you need a van for a day or a month, our adaptable options cater to your needs. After making your reservation, you can either collect the van or request delivery to a location of your choosing.
Ford Transit Dropside Van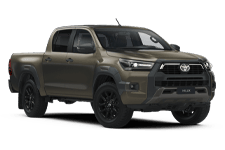 At SDVH, we're all about uncomplicating van rentals. We strive to streamline the van hire experience for both seasoned clients and first-timers. No need to feel overwhelmed about your next move or commercial van requirements in Scotland – our extensive range of vans has got your back! Tapping into a vast network of partners across the UK, we ensure you find just what you're searching for. Ready, set, roll!
We understand that value-for-money is essential when you're renting a van. That's why our fleet boasts of top-notch, regularly serviced vehicles. Whether you're looking at short-term or extended rentals, rest assured that every drive in our vans is a smooth start. If choosing the right van seems challenging, allow us to steer you towards the ideal fit for your needs. The only thing left? Booking yours. Reach out to us now!
Free Delivery & Collection
Opt for a van rental with SDVH and skip the journey to our station. We're delighted to provide a complimentary delivery service, ensuring a seamless and effortless rental experience, allowing you to concentrate on your priorities.
Not only do we deliver the vehicles, but we also offer free pick-up once your rental duration concludes. When you're ready to reserve your vehicle, simply let our team know your preference for delivery and collection at your desired location.
At SDVH, we champion unhindered mobility for our clients when they rent a vehicle. We provide unlimited mileage on the majority of our rentals, ensuring you're not hit with extra costs for exceeding a set distance.
Once you've settled the rental charges, you're set to journey as far or as near as you wish. The only exception to our unlimited mileage policy pertains to vehicles hired for courier business purposes. For any clarifications or inquiries about our mileage policy, our dedicated customer service team is just a call away.
Entire United Kingdom Coverage
Covering the entirety of the UK mainland, SDVH ensures you're connected to a diverse range of vehicle options in England, Scotland, Northern Ireland, and Wales. Whether for work or leisure trips, we're dedicated to fulfilling your transport requirements consistently. Dive in, reserve today, and let us aid in making your journeys seamless.
Relocating or have bulky items to transfer? Searching for a cost-effective van rental tailored to your business specifications? You're in the right place! With our presence spanning the UK mainland and a team ready to guide and assist, we're here to serve. Reach out now and embark on your journey with confidence.
SDVH presents van rental solutions for European adventures. Be it relocating overseas or holidaying in Europe, we've got self-drive vans at your service. Our European van rental reach spans countries like Spain, Ireland, Belgium, France, Portugal, among other EU nations.
For the intrepid explorer in search of an unbeatable European escapade deal, our offerings come with the perk of unlimited mileage. This allows you to venture as far and wide as your heart desires. Just a heads-up – when reserving one of our vehicles for European travel, kindly inform us in advance to ensure we've got everything set for a seamless journey.
Searching for a hassle-free method to hire a van? Journeying just became more straightforward and cost-effective with our one-way rental option at SDVH. We're here to simplify your travels. Pick up your desired vehicle at one location and conveniently return it to another one of our branches – streamlining your experience!
Secure the van you require without incurring extra charges for extended rentals. However, remember this service is limited to within our country borders. There's a supplemental charge for this feature, so factor that in. To leverage our one-way van rental, just let our representatives know when reserving your van.
While we have confidence in our customers' safe driving habits, we recognize that mishaps can occur unexpectedly. To address such scenarios, every van rental from us comes with all-inclusive insurance coverage. This ensures protection for minor damages to the rented van as well as its occupants.
Rest easy knowing the insurance cost is already embedded in the rental price, so there are no surprise charges. For added peace of mind, consider opting for a Collision Damage Waiver, which can minimize your financial responsibility in the event of significant van damage. Our representatives are on hand to provide details about rental costs and insurance choices when you're ready to book.
Company Own Insurance - 10%
While SDVH Van Hire provides essential insurance to mitigate potential accident liabilities, we recognize it might not be necessary for everyone. Certain clients might already benefit from existing driving or rental insurance policies, making our comprehensive package redundant for them. It's only fair they aren't charged the same as those without an existing policy.
Already have your van coverage? Brilliant! Enjoy a 10% discount every time you lease a vehicle through us, ensuring further savings atop our competitive pricing – and you'll still relish all perks our other patrons receive. Just give a heads-up to our team during your reservation, and we'll ensure everything's in place for you!
Seeking a cost-effective, hassle-free solution for transporting your items or conducting business in a different city? Your search ends with SDVH. Our extensive reach connects you with premier van providers across the UK, ensuring your vehicle needs are met seamlessly. Focus on what truly matters!
Our fleet ranges from compact vans to mid-sized and spacious ones, each tailored for diverse needs. If you're unsure about the right van type for your task, our skilled representatives are here to guide you during the booking process. At SDVH, our aim is to cater to every individual's distinct van rental needs, ensuring an ideal match for every client who chooses us.
Book Your Van Rental In Scotland Today!
SDVH has a varied range of van hire options in Scotland to ensure our customers are satisfied. We offer both personal and business vehicle hire services in various parts of the UK. Call us today on 020 8168 8158 to make a reservation.
Call Us Now
To see how we can help you today:
Local Amenities in Scotland: Essential Guide for Van Hiring
Scotland, with its captivating landscapes, historic landmarks, and dynamic cities, also boasts an array of local amenities that come in handy for those looking to hire a van. Whether you're moving, embarking on a business venture, or just exploring the vast Highlands, knowing about these amenities can make your van hire experience smooth and efficient.
1. Petrol Stations:
Given the expansive landscapes of Scotland, you might often find yourself driving long distances. Numerous petrol stations, from major brands to local ones, are scattered throughout the country, especially along main motorways like the M8, M9, and A9. Always plan your route and check the distance between stations if you're traveling to more remote areas.
2. Vehicle Service Centers:
Scotland is home to several vehicle service centers and garages. Regular maintenance checks, especially if you're hiring a van for a longer duration, ensure a safe journey. Major cities like Edinburgh, Glasgow, and Aberdeen have multiple service centers, while even smaller towns typically have at least one local mechanic.
3. Parking Facilities:
When hiring a larger vehicle like a van, parking can be a challenge in bustling city centers. Thankfully, Scotland has plenty of public car parks, especially in tourist-heavy locations. Look out for Park and Ride facilities around bigger cities – they're convenient and often more affordable.
4. Loading & Unloading Zones:
For those using vans for business or moving, Scotland's towns and cities provide designated loading and unloading zones. These zones, marked with yellow lines, have specific timings, so it's essential to check local regulations.
5. Storage and Self-Storage Facilities:
Should you need to store goods or personal items for a short while, Scotland has a variety of storage facilities. From major chains to local establishments, you can find self-storage solutions in most urban areas.
6. Rental Accessories Shops:
If you're in need of additional equipment like straps, dollies, or protective padding, various rental accessory shops across Scotland can cater to these requirements. Some van hire companies might also offer these as add-ons.
7. Navigation and Connectivity:
Scotland's rugged beauty can sometimes mean tricky navigation. While major cities and towns are well-connected, it's a good idea to invest in a local SIM card or portable Wi-Fi device to ensure uninterrupted connectivity and easy navigation using apps like Google Maps or Waze.
8. Local Authorities and Police Stations:
For any immediate assistance or emergencies, it's good to know the nearest local authority or police station. Scotland's police force, Police Scotland, has stations in every district and is always ready to help.
9. Accommodations:
For longer trips, knowing where you can rest for the night is crucial. Scotland offers a plethora of options from luxury hotels in cities to charming B&Bs in the countryside. Some even provide parking facilities suitable for larger vehicles.
10. Local Tourist Information Centers:
If your van journey also includes a bit of sightseeing, local tourist information centers can provide maps, brochures, and advice. They can often suggest the best routes and parking spots for larger vehicles. It's also worth visiting Forfar and Hamilton.

Conclusion: Hiring a van in Scotland is a fantastic way to experience the country, be it for business or pleasure. By familiarizing yourself with these essential local amenities, you ensure a smoother, more efficient, and enjoyable journey through the scenic beauty and vibrant culture of Scotland. Safe travels!