Monday - Friday
8:00 AM - 6:00 PM
Saturday
8:00 AM - 5:00 PM
Contact SDVH if you need to hire a self-drive van in the UK. SDVH is one of the most trusted van hire companies in the UK, offering vans for both commercial and personal use in Hampshire. Our extensive and diverse van hire fleet includes specialised vehicles such as Luton vans, tail lift vans, small vans and specialist vehicles.
At SDVH, we make it our top priority to provide each customer with the most appropriate hire vehicle at a good price in Hampshire. Our flexible range of van hire vehicle solutions includes vans for short and long-term rental. We customise our services to meet your requirements, allowing you to pick up hire vans after booking or have them delivered to your preferred location.
Ford Transit Dropside Van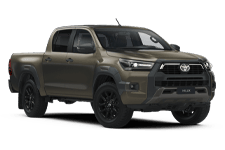 At SDVH, we believe that van hire should be simple and easy. We aim to make the van hiring process simple and clear for both new and old customers. Don't be weighed down by your next move or commercial vehicle hire in Hampshire – with our vast selection of vans, we have got you covered! We connect to a huge network of suppliers across the United Kingdom so that you can find exactly what you need. Let's get moving!
We know that you want to get the best value for your money when renting a van. That's why we make sure our fleet consists of well-maintained and up-to-date vehicles; so whether it be short or long term rental, you can have peace of mind knowing that each time someone new steps into one of ours vans their journey will start on good footing! If picking out the right type is proving too tricky then don't worry – let us help guide in selecting just the perfect vehicle for what ever task it needs to complete. All thats left now is reserving yours…So give us call today!
Free Delivery & Collection
When you rent a van with SDVH, there's no need to make that extra trip down to the station. We're proud of our free delivery service that helps take away any stress and hassle from your hiring process – saving you time so all your energies can be focused on what matters most.
In addition to having the hire vehicles dropped off, we offer collection services at no extra cost. At the end of your vehicle rental, you can reach out to us again to pick up the van. When booking a hire vehicle, all you have to do is inform our agents that you wish to have it delivered and collected at a specific location.
At SDVH, we believe our customers deserve freedom of movement when hiring a vehicle. We offer unlimited mileage on most vehicles you hire from us, so you don't have to worry about additional charges after driving over a certain limit.
After paying the van rental fee, you are free to drive the vehicle over long and short distances. Our unlimited mileage offering extends to all vehicles except those used by business owners for courier services. You can ask our customer service representatives any further questions you have about unlimited mileage when booking a van.
Entire United Kingdom Coverage
SDVH's van hire services extend across all of the UK mainland. Our comprehensive network allows us to connect you with various types of vehicle fleets throughout England, Scotland, Northern Ireland and Wales. Whether it's for business or leisure journeys – we make sure that your transportation needs are taken care off at all times. Don't hesitate: book now and let us take part in making those trips run as smoothly as possible.
Need to move house or transport large items? Looking for a van hire fleet that matches your business needs at reasonable prices? Then look no further! We offer services across the UK mainland, along with helpful advice and bookings when you need them. Contact us today and let's get you on the road in style.
SDVH offers European van hire services. Whether you're moving abroad or visiting Europe, you can hire a self-drive van from us. Our European van hire offering extends to Spain, Ireland, Ireland, Belgium, France, Portugal, and other EU-listed countries.
Are you an adventurous traveller looking for a great deal on your European holiday? Our European package comes with the added bonus of unlimited mileage, giving you the freedom to explore whatever destination strikes your fancy. And don't forget – if hiring one of our vehicles make sure to notify us at booking so we can ensure that all necessary arrangements are in place when travelling.
Are you looking for an efficient, convenient way to rent a van? Travelling just got easier and more economical with one-way hire! At SDVH, we've got your back. Our one-way rental service allows me to get the vehicle I need from one location and then drop it off at our stations in other areas – making my life easier!
Get the vehicle you need without having to pay extra for longer period rental, but keep in mind it is only available within your country. An additional fee applies when booking this service so be sure to take that into consideration too. To take advantage of our one-way van hire service, please inform our agents when booking a hire van.
Although we trust our customers to drive safely to avoid trouble, we understand accidents can sometimes be unavoidable. We do our best to prepare for such situations by including comprehensive insurance coverage in every van hire. The insurance protection covers minor damages to the hired van and everyone travelling in it.
You don't have to worry about being charged extra fees for the van insurance as it is already included in the van hire cost. For further protection, you can use a Collision Damage Waiver to reduce your liability in the case of serious damage to the van. Our agents will inform you of the full cost of hiring a van and the insurance options when you call to make a reservation.
Company Own Insurance - 10%
Although SDVH Van Hire already has basic insurance coverage to reduce your liability in case of accidents, we understand that not everyone needs it. Some customers are already protected by other driving and rental insurance policies and do not require the comprehensive insurance package attached to the right rental van. Such customers shouldn't have to pay the same as others without insurance protection.
Have your van insured already? Great news! You can get 10% off each time you rent a vehicle with us. That means more savings on top of our already low rates – plus all the same benefits as other customers. Just remember to let one of our team members know when making your booking, and we'll make sure you're taken care of!
Looking for an affordable, convenient way to move your belongings or take care of business in a new city? Look no further – SDVH has you covered. Our expansive network provides access to the right van suppliers across the UK meaning finding the perfect vehicle is simple and stress-free. Get on with what matters most!
We have small vans, medium vans and large vans for rent, all designed to be used in different situations. If you're not certain about the kind of vehicle you need, you can ask our agents for assistance when making a reservation. At SDVH, we strive to provide solutions that accommodate everyone's van hire specific requirements. Our commitment is to finding the perfect fit for each customer when it comes time to rent.
Book Your Van Rental Today!
SDVH has a varied range of van hire options in Hampshire to ensure our customers are satisfied. We offer both personal and business vehicle hire services in various parts of the UK. Call us today on 020 8168 8158 to make a reservation.
Call Us Now
To see how we can help you today: